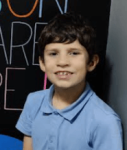 I enjoy maths, English and history. I like to read Charlie and Chocolate Factory and David Walliams, Gansta Granny. I like to go to the park and play with my sister. I want to be a student councillor because I want to make school a better place for everyone. As a student councillor I want to achieve more equipment at playtime for children to play with.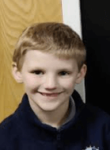 I like geography, English and science. My favourite book is Roald Dahl, George's Marvellous Medicine. My favourite colours are blue, black and purple. When I grow up I want to be palaeontologist. I want to help make changes and decisions in school.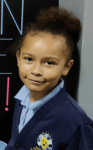 I like all subjects in school. I just love everything about school. I have three different favourite colours.They are any kind of pink, grey and orange. My favourite books are a series called Warrior Cats by Erin Hunter When I am older I want to be an astronomer or maybe a teacher. I want to be on the student council to be part of decision making and help school improve. As a school counsellor I want to have a suggestion box so other pupils can share their ideas for us to work on.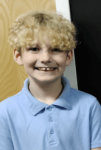 My favourite author is J K Rowling with the Harry Potter series. My favourite subjects are English writing and maths. Outside of school I like to practise TT Rockstar s or go on my IPAD. My favourite colours are light blue, dark blue and yellow because they are the colours of the Aston Lodge Lion. I want to be a student councillor in school to make it better and maybe get new children to make friends with. I want to get our school a football pitch.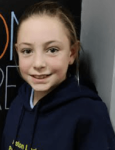 I like maths, science and PSHE. My favourite author is David Walliams, I like all his books. Outside of school I like to ride my bike, trampoline and swim. I would like to make changes to school to make it an even better school and help my friends. As student councillor I am going to write to our local councillor about what it is like to be a councillor and ask if they will come into school.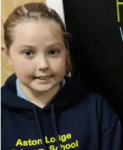 I enjoy PE, art and maths because I am good at them. My favourite author is David Walliams, I like all his books. I want to be part of change and make the school a better place. I like being outside and exploring. As student councillor I want to encourage more outside activities and learning. We also need to raise money for a school sports kits when we go to competitions.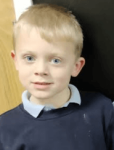 When I am at school I like to be good and listen to my teachers. My favourite learning is maths and reading. When I am big I want to be a policeman. I want to help other children in my class.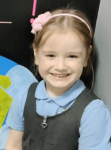 I love being at school and my favourite lessons are phonics and playing in provision. I like yellow and pink. When I grow up big I want to be a vet so I can make animals better. I want to help on the student council and get more books for foundation.
At Aston Lodge, our student council is democratically voted for at the start of every academic year. The process is taken very seriously; pupils will write a letter of application, prepare a speech and a manifesto for their peers. The student council are elected based on their superb qualities to represent their class and the whole school community.
At Aston Lodge Primary School we keep the children at the heart of everything that we do and value the opinion of our pupils. Pupil's are encouraged to share their ideas and be involved in the decision making in school.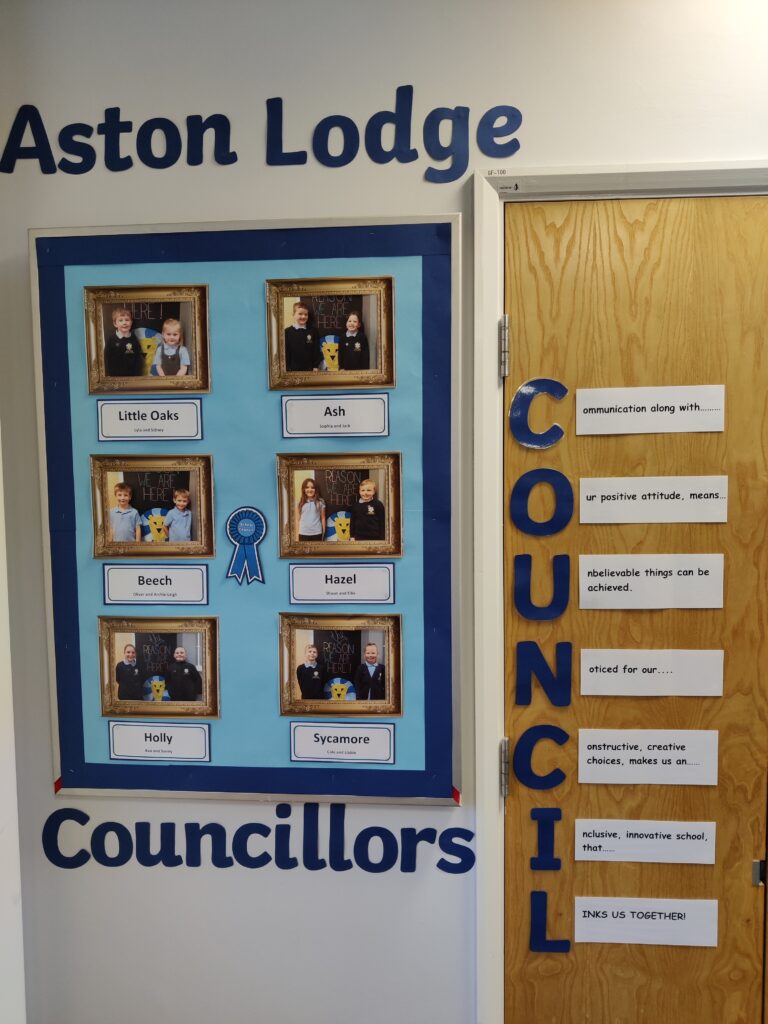 Wickersley Partnership Trust Student Council
Wickersley Partnership Trust recognises the importance of listening and responding to 'student voice' to help shape improvements to the school.
Each Trust school has a representative group of students (School Councillors), elected by their peers, who form the 'School Council'. They play an active role in school – organising events, raising issues and representing the views of their peers with Senior Leaders in the school.
Each School Councillor runs an 'election campaign' annually and their classmates vote for their new class representatives – this is democracy in action!
Wickersley Partnership Trust believes School Councils develop its core values including cooperation, mutual respect and a commitment to diversity and equality.
Wickersley Partnership Trust has a 'Trust Council' which has elected representatives from each of the school-based Councils, likewise, they help shape improvements to the Trust.
The Trust Council meets once every half term at rotating venues across the Trust. During these meetings, the students discuss Trust priorities – what's going well already, and what we could do better in our schools and School Councils.
Charity fundraising is a key aspect of the Trust Council too – the Representatives come up with joint ideas on how we – as a Trust – can ramp up our charitable efforts.
At the end of each meeting, the Trust Council sets an agenda for the School Councils and how they're going to move forward with their fantastic new ideas.
All minutes from the meetings will be shared with the Student Body by Trust Council Representatives and on Wickersley Partnership Trust's website.
The Junior and Senior Trust Councils will also meet once a year at a leadership summit.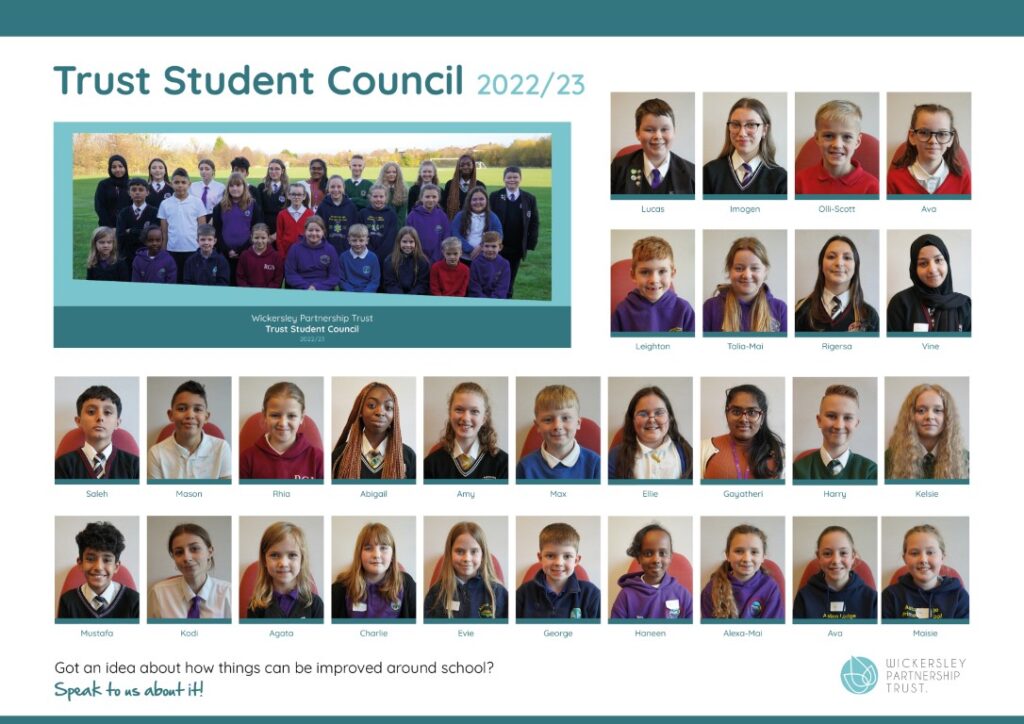 The Trust Council Representatives for 2022/23 are: 
Olli-Scott – Rawmarsh Ashwood Primary School
Ava – Rawmarsh Ashwood Primary School
Evie – Aston Hall Junior & Infant School
George – Aston Hall Junior & Infant School
Ava – Aston Lodge Primary School
Maisie – Aston Lodge Junior & Infant School
Max – Brinsworth Whitehill Primary School
Ellie – Brinsworth Whitehill Primary School
Charlie – Foljambe Primary School
Agata – Foljambe Primary School
Leighton – Monkwood Primary School
Talia-Mai – Monkwood Primary School
Mason – Rawmarsh Sandhill Primary School
Rhia – Rawmarsh Sandhill Primary School
Alexa-Mai – Thrybergh Primary School
Haneen – Thrybergh Primary School
Vine – Clifton Community School
Rigersa – Clifton Community School
Saleh – Clifton Community School
Abigail – Rawmarsh Community School
Amy – Rawmarsh Community School
Lucas  – The Gainsborough Academy
Imogen – The Gainsborough Academy
Mustafa – Thrybergh Academy
Kodi – Thrybergh Academy
Gayatheri – Wickersley School & Sports College
Kelsie – Wickersley School & Sports College
Harry – Wickersley School & Sports College