At Aston Lodge Primary School we believe that all children and young people are entitled to an education that enables them to make progress in order to develop their social, cognitive, cultural, emotional and physical skills to achieve their best and become confident individuals in an ever-changing society. Our staff have high expectations of all students, providing appropriate learning and teaching experiences within a positive pastoral framework. We aim to support students by nurturing an ethos of high aspirations, confidence and fostering in them the desire to achieve.
The whole team at Aston Lodge are committed to identifying and addressing the needs of pupils with Special Educational Needs/ Disabilities. From the Support staff delivering daily inventions, teachers planning and delivering a focused individualised curriculum to Middle leaders monitoring and evaluating all the way to the head teacher and the strategic responsibility to ensure the impact is met for these children. Throughout their learning journey, we will ensure that every child with Special Educational Need(s) and/ or disability receives the most appropriate package of support to meet their needs.
As a school we aim to:
Ensure that all pupils have access to a broad and balanced curriculum appropriate to the individual's needs and ability.
Ensure the identification of all pupils requiring SEND provision as early as possible in their school career
Ensure that SEND pupils take as full a part as possible in all school activities
Ensure that parents of SEND pupils are kept fully informed of their child's progress and attainment
Ensure that SEND pupils are involved, where practicable, in decisions affecting their future SEND provision
Ensure all SEND children make progress and achieve their full potential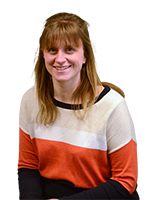 The removal of barriers to learning – Hidden Inclusion
Aston Lodge Primary School provides a broad and balanced curriculum that facilitates learning  and supports our aim to ensure all children engage, wherever possible, in activities alongside each other regardless of any special educational need or disability.  We want all our students to go out into the world, and become successful, happy, fulfilled young people who will be good citizens and make a positive contribution to society. The acquisition of basic skills is either at the heart of achieving this or a barrier to learning and prevents students from fully flourishing. Four common barriers, if left unchallenged, will limit the progress, engagement and development of students who access our curriculum.
They are:
Literacy
Numeracy
Oracy
Vocabulary
We see the removal of barriers as a high priority for the school. Our curriculum is built to remove unnecessary barriers such as too much reading and writing content in the wider curriculum.
Without a doubt, quality first teaching and learning is vital and all students must have access to this. Our staff adapt teaching to ensure students can engage in learning alongside each other. Class Teachers plan lessons according to the specific needs of all groups of children in their class, and will ensure that learning tasks are adjusted in order to enable your child to access their learning as independently as possible. We use manipulatives to support mathematics and have developed classroom support materials such as word banks, working wall displays and sentence stems in lessons to support oracy. Discussion and debate are integral in our teaching approach and allow students to develop their vocabulary and understanding without the need to formally record.
The WPT teaching sequence structures our units of learning and supports the reduction of cognitive load through prior learning activation activities and the chunking of learning into small steps. Pre-assessment stages and checking of understanding activities allow our staff to identify misconceptions and gaps in learning which may lead to further support or interventions.  The Big Connection allows teachers to make links in learning for pupils so they can stitch their knowledge together in memorable ways.
Entitlement and Enrichment Promise
Our pupils access our entitlement and enrichment promise wherever possible. This includes extracurricular clubs – both in and afterschool. The school has a variety of extra-curricular clubs that are available for every child to access regardless of need.   Activities and trips are made as inclusive as possible and available to all children including our physical activity programme which includes our outdoor adventurous activities. Risk assessments are carried out prior to a trip and reasonable adjustments will be made where necessary to ensure all children can access the enrichment opportunities fully. Where necessary, individual risk assessments are carried out and procedures put in place to enable all children to participate. This may require 1:1 support from a teacher or teaching assistant.
Roles and Responsibilities of the SEND Team
Class Teachers are responsible for ensuring that all children have access to Quality First Teaching and that the curriculum is adapted to meet your child's individual needs (also known as differentiation). They will check on the progress of your child and identify, plan and deliver any additional help your child may need (this could be things like targeted work, additional support, adapting resources etc). They will discuss amendments with and seek advice from the SENDCO as necessary, ensuring they document any amendments made.  Class teachers are also responsible for ensuring that all members of staff working with your child in school are aware of your child's individual needs and/or conditions and what specific adjustments need to be made to enable them to be included and make progress. They will ensure that all staff working with your child in school are supported in delivering the planned work/programme for your child, so they can achieve the best possible progress.
Sometimes children will need someone for curriculum support in lessons. The team of support assistants will work with the teacher to help the children learn new things, practice skills and make progress. They may run specific interventions in small groups or one to one support as specified on the provision map. This can be for any area of need which could link to the curriculum, pastoral or personal care support or more personalised qualities to ensure the growth of the child.
 Teaching assistants may liaise with external agencies and may attend SEND reviews. They will liaise with the class teacher and record and report on a child's progress to the class teacher and SENDCO.
Our SENDCO is responsible for the operation of the Special Educational Needs Policy and coordination of specific provisions made to support individual children with SEND. They will liaise with staff to monitor the pupils' progress, making sure that there are accurate records of your child's progress and needs, and they will plan further interventions where progress is slower than expected.
The SENDCO will organise staff CPD, to provide specialist support for teachers and support staff in the school so they can help your child (and other pupils with SEN and/or disabilities in the school) to achieve their potential. They will organise training for staff so they are aware and confident about how to meet the needs of your child and others within our school.
 The SENDCO will hold multi agency meetings to support families and children making links and creating a team behind the child; Liaising with all the other people who may be coming into school to help support your child's learning e.g. The Speech and Language Therapy Service, The Educational Psychologist. They will ensure that you are involved in supporting your child's learning, involved in reviewing how they are doing and is part of planning ahead for your child.
Continued Professional Development
Through continued professional development, staff acquire the skills they need in order to deliver effective teaching and learning that meets the needs of all students, including those with SEND. Our staff are trained in the following areas
Speech and Language (tiny talkers and selective mutism)
Autism
Trauma informed practice
Moving and Handling in order to support children with physiotherapy needs
Partnership
We recognise the need to work in partnership with parents, students and external agencies to ensure that students are supported to overcome any barriers to learning they may experience. We regularly have contact with a wide range of external agencies that are able to give more specialised advice. We work with the following agencies;
Educational Psychology
School inclusion team
With Me in Mind
Aspire
Autism Communication Team
Speech and language and communication team
Hearing Impairment
Visual Impairment
Early Identification – A Graduated Response
Our system for early identification of SEND is that we begin by gathering evidence in the form of observations, which we record on an 'Initial Concern' form. We discuss our concerns with parents, then if they are in agreement, we place the children on our Inclusion register and then on a provision map. We set short-term targets and put in place resources and support to enable them to progress, taking into account how the child learns best. We track the impact of these interventions on the provision map half termly and update the targets every 3 weeks.
If we feel that further support is required, we speak to parents, and we may refer to Specialist Inclusion Team (SIT) / Educational Mental Health Support Team (EMHST) or Autism Communication Team (ACT). We arrange for parents to meet with the professional involved as required and then implement the recommendations of any report promptly.
Pupil Support Profile
Where pupils require adjustments to their classroom environment, specific adaptations to teaching or access arrangements for tests, a one-page profile will be completed and shared with all staff working with your child. At this point pupils are always encouraged (regardless of their age) to take an active part in the creation of the document. The inclusion of a pupil's views is paramount to the effectiveness of support. 
Education Health Care Plans
Students with Educational Health Care Plans (EHCP) are encouraged to have an active involvement in the annual review process where appropriate. Children's views are gathered three times a year at the SEND Review Meetings. Children's views are also gathered during lessons and interventions.
If you have any concerns please contact your child's class teacher initially. Everyone will always listen. Families have a huge amount of knowledge and together with the team, we can help build a better picture of what your child needs. If you are not satisfied that the concerns are being managed and that your child is still not making progress you should speak to the SENDCO or Headteacher.
Assessment
Your child's progress is continually monitored by class teachers on a daily basis through their class work. A variety of assessment tools are used to keep track of their progress, which is discussed with senior staff at termly Pupil Progress meetings to ensure all of our children are making good progress. We may use SNAP diagnostic tools to identify appropriate support. We also review the provision for individual children and if required this is then adjusted to meet their specific needs. We share children's attainment and progress with parents at parent meetings.
At the end of Year 2 and Year 6 all children are formally assessed using Standard Assessment Tests (SATS). At the end of Year 1 the children are formally tested using the Phonics Screening Check. At the end of year 4, the children complete the multiplication check test. In July your child will be provided with a written report which details their attainment. Your child may move off the SEND register.
All parents are encouraged to contribute to their child's education. We feel that this has a greater effect on the child's progress when school and home are working collaboratively. We can suggest activities and games that you can do with your child to support their learning. Parents meetings are held termly to allow parents to talk to staff about their child's learning. Parents are always welcome to talk to staff about their child's progress, or any difficulties they might be experiencing in between parents' meetings. Where there are significant needs more formal review will be required, to which parents will be invited as well as informal discussions with the SENCOS and professionals from external agencies. We place great importance on the child's and parent's views, wishes and aspirations when setting provision and targets.
Accessibility Plan
At school we are happy to discuss individual access requirements and adapt our Access Plan as required so that it meets the needs of all of our children. At present in school we have:
As part of our provision, our pupils may be able to access our Magna Lane Resource for SEMH.