Hi! My name is Mrs Morton and I am your new class teacher. I have been teaching for 27 years now. For the last seven years I have been teaching here at Aston Lodge Primary. It is such a lovely school to work and learn in. In school, I lead maths, MFL (French)and British Values, which means you will have probably seen me around and popping in and out of your lessons already.
When I am not in school, I like spending time with my friends and family. My children are now teenagers so we enjoy visiting more grown-up places together such as restaurants and the cinema.
This year, I am looking forward to being a part of your learning, school life and watching you grow. Year 5 is such a great year as you are part of upper key stage 2 and are building towards getting ready for the next stage of your education. I am excited about the curriculum that I will be teaching you – there are so many fun things that you will be learning about.
Meet your Teaching Assistants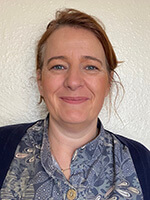 Hello Year 5!
I'm Mrs Ozer-Key and I'll be your teaching assistant this year. I will have worked at Aston Lodge Primary School for around 4 years this September and am so excited to come on this journey with you!
You will have seen me already around school as I used to help in outing the dining hall at lunchtime alongside supporting Year 2. Previous to this, I have worked with year 6 children but this will be my first time in Year 5 so I am very much looking forward to getting to know you all.
Outside of school, I enjoy being with my family, visiting museums and cycling.
I look forward to meeting you all and watching you all grow.
Your child will be involved in reading sessions as part of English lessons. Homework comprises learning weekly spellings, reading, practising recalling/learning X tables and a mix of Maths/English written homework.
We really cannot express enough the importance of your child reading regularly at home. It is a basic expectation that your child will read at least 3 times a week.
We will continue to encourage the children to follow The Aston Lodge Way and this is aligned with our school reward system of Class Dojo.
You will receive an invitation to your child's Class Dojo in September, where you will be able to interact with your child's teacher and see what they are doing in class. Class Dojo 'quiet hours' are from 18:00pm and 07:30am. This means that teachers will not reply in these hours and will get back to you the following day. On weekends, Dojo messages will not be responded to.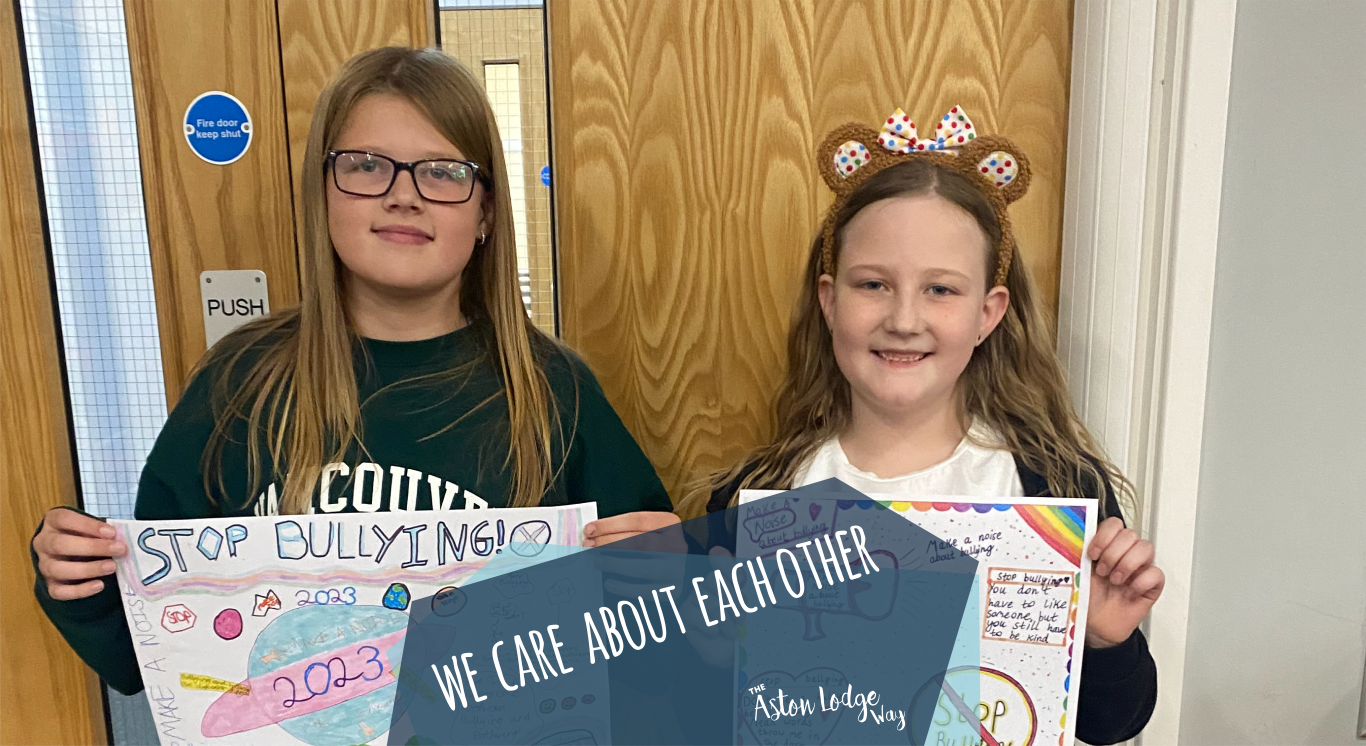 A massive congratulations to Holly in Year 6 and Alana in Year 5 for winning this year's anti-bullying poster competition on the theme 'Let's make
Read More »