At Rawmarsh Ashwood primary, we believe that strong relationships and meaningful praise is central to children's success, and that focussing on the individual and their accomplishments, is just as important as collective responsibility. We have a range of methods we use to reward children's academic and social achievements.

Dojo

We use dojo online communication platform to record children's successes against the Ashwood Ways. These are verbal cues that the children then record on their dojo profile and can be viewed at home. Children are proud of their dojos and always know how many they have! These are used to inform both individual and class awards. Children can save their dojo points or redeem them for rewards which the children have created in their dojo catalogue.

Attendance

Class attendance is celebrated weekly in assemblies. Children who achieve 100% attendance every term receive a special certificate, and children who are here every day for the entire year receive the coveted Gold attendance award badge!

Pledges

Our Pledges are a commitment we make to offering our children a broad range of experiences in Life Skills, Active Citizenship and Cultural understanding. We offer a bronze level of this as a school, and children receive a postcard certificate when they achieve this. Our silver and bronze pledges are driven by particular achievement from individual pupils and are likewise celebrated. Many of these pledges are achieved by a commitment to them outside school. Please see the Ashwood Pledges and Ashwood extra section of the website for more information.

Special Awards

We use a range of weekly special awards to identify children who have worked particularly hard on an academic aspect over the week and also really promoted one of our Ashwood Ways.

Ethos

We celebrate our students through whole-school assemblies, but we are also a firm believer that our children are sometimes overwhelmed and anxious in these large situations. As a result, Fridays are our celebration days, where members of the SLT will visit classes and children to hand out the above awards and take time to talk to them about their achievements on a more intimate level. In feedback from children, we believe this is a more personal touch for children's achievements. Staff also vote for children to receive a "golden ticket" reward throughout the year for children who go above and beyond the Ashwood way.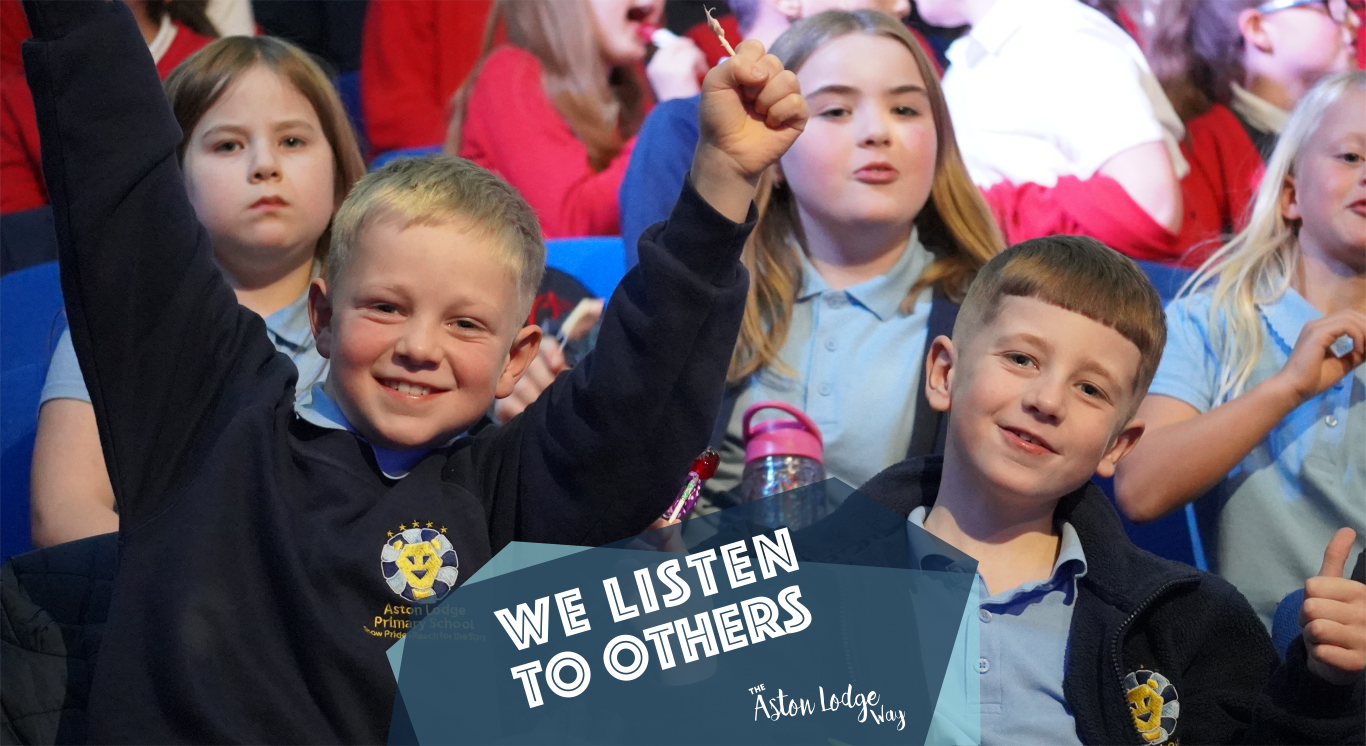 Events
Hazel class had a fabulous time at the Wickersley School pantomime 'Robin Hood.' 🎯🌳 The children were really inspired by the cast and many of the
Read More »